For our family, this home is a miracle. During 1991, two tragedies struck our family: the death of our beloved father and the destruction of this home due to an earthquake. The home had been built in the early 1900s with traditional building materials in the classic Colonial style. Family members continued to live on the premises, unable to rebuild due to economic difficulties. As the years went by, tremors and earthquakes continued to wreak their devastation on the home.
After the death of our father, it was determined that we needed to raise the money to rebuild and repurpose the home in order to save the property.
Located in the historical center near the Virgen de la Soledad Basilica, the reconstructed home was completed in 2001. Its classical, colonial style and architecture is an homage to the original home and is decorated with both religious and contemporary art. The family continues to believe that the successful rescue of the home was indeed a miracle, and consequently named the Airbnb, La Casa de los Milagros.
This traditional home includes three bedrooms, a foyer, living room, a large colonial-style kitchen, an indoor courtyard open to the sky, and a rooftop terrace. The bedrooms are located in the rear of the home to maximize privacy. It is located five blocks from the Zocalo and the Cathedral.
The incredible colonial kitchen makes the Casa de los Milagros the perfect place for exploring the extraordinary culinary history of Oaxaca. Overseen by Pilar Cabrera, renowned chef and owner of La Olla Restaurant and Casa de los Sabores Cooking School, our culinary exploration program includes cooking demonstrations, classes, and even private dinners for our guests.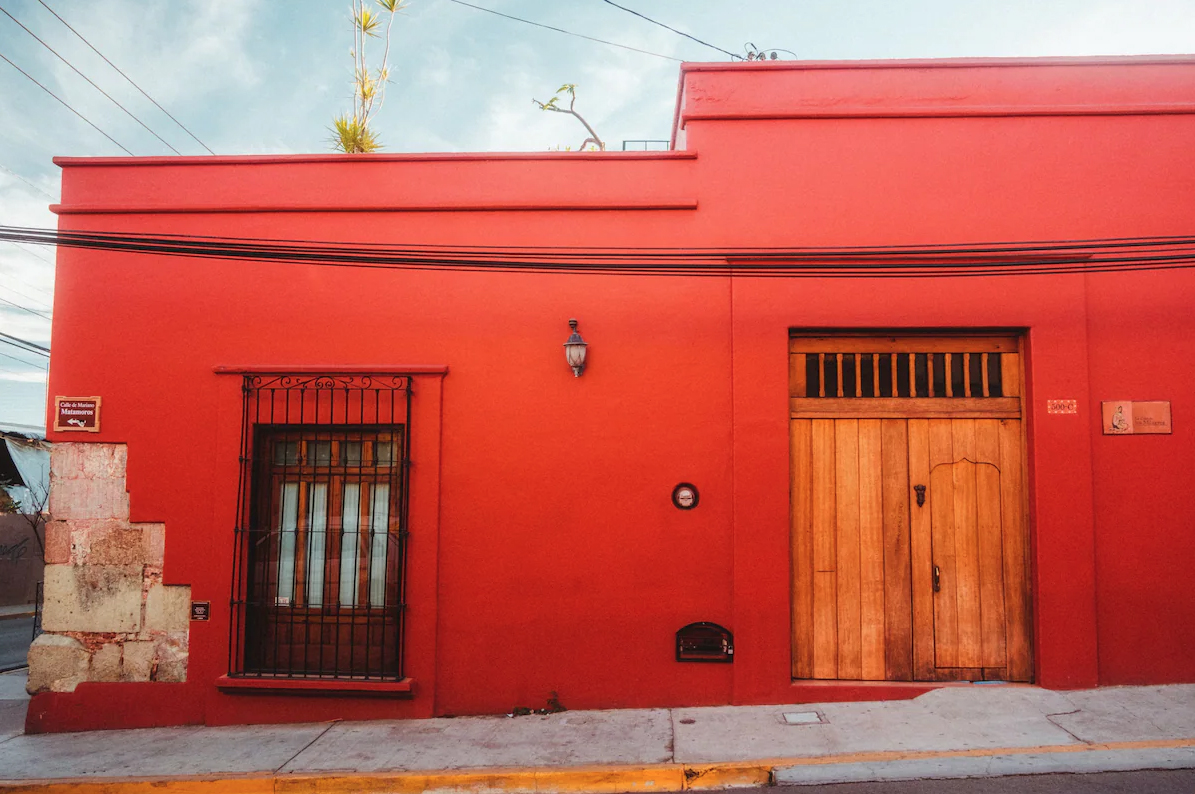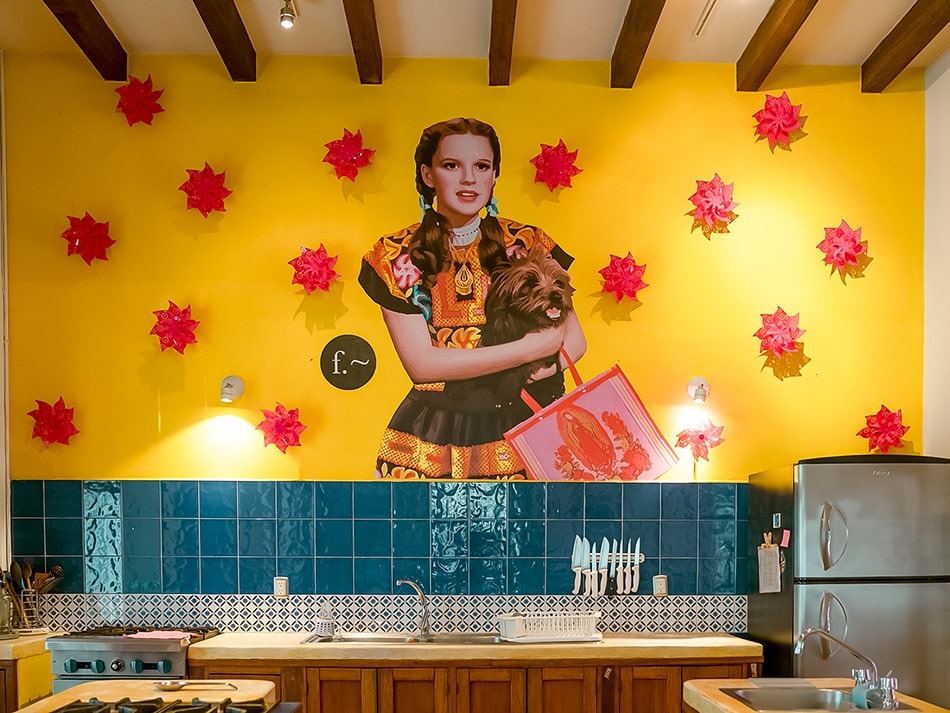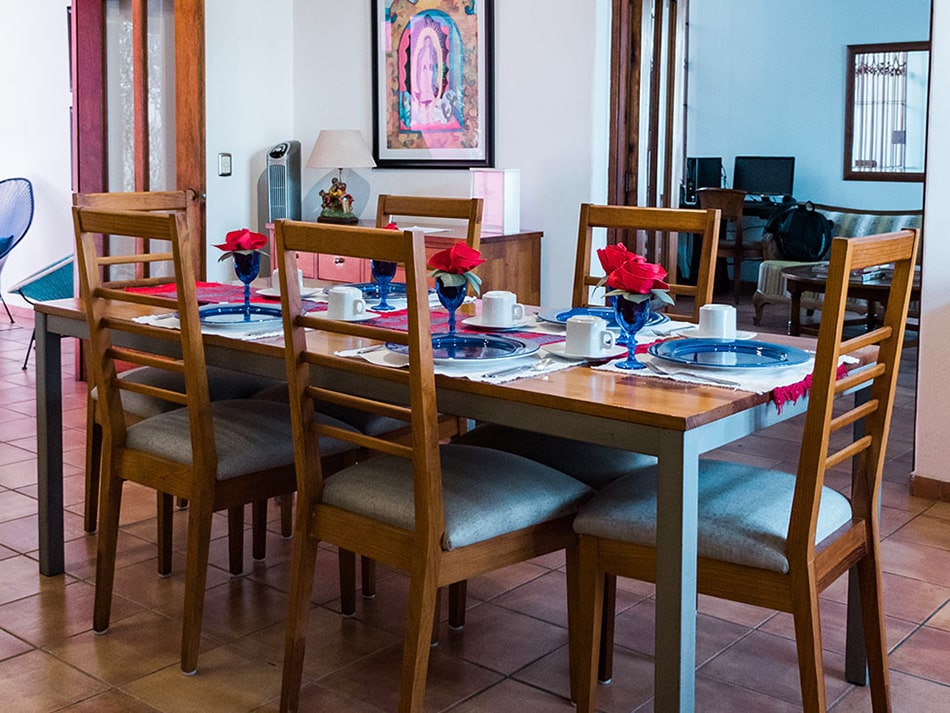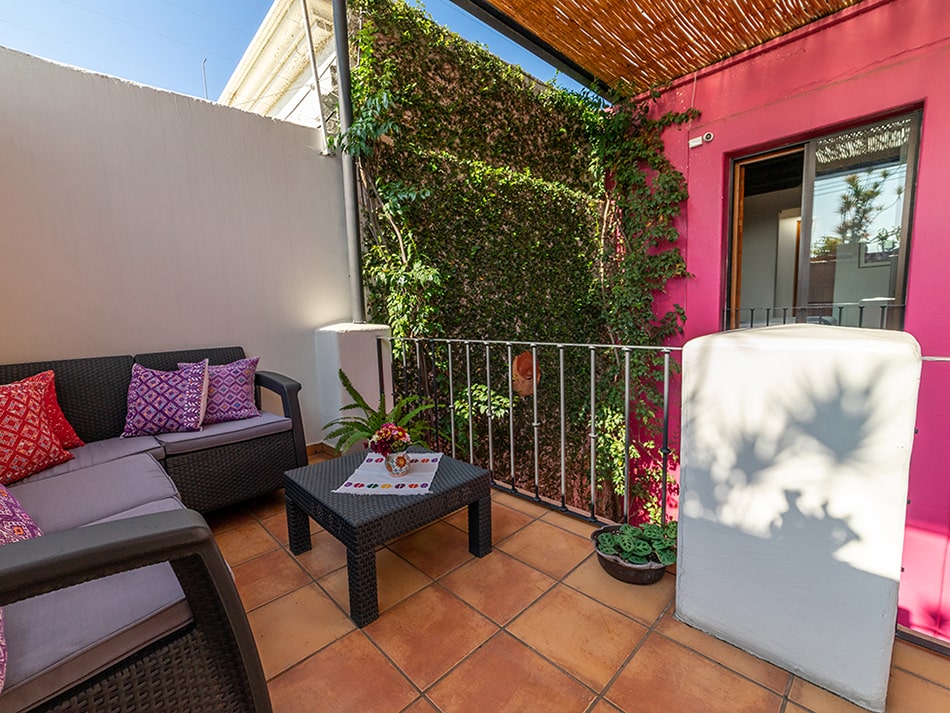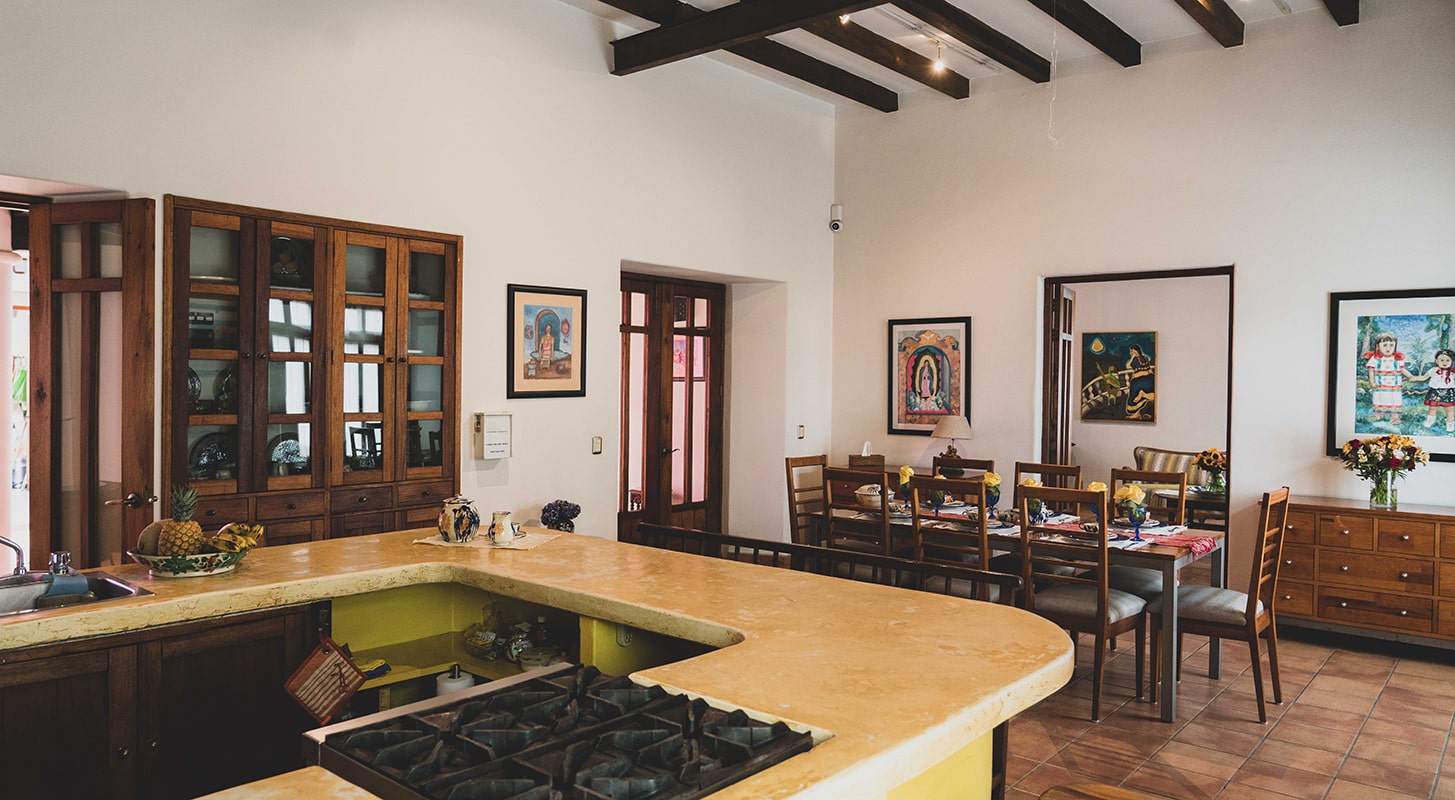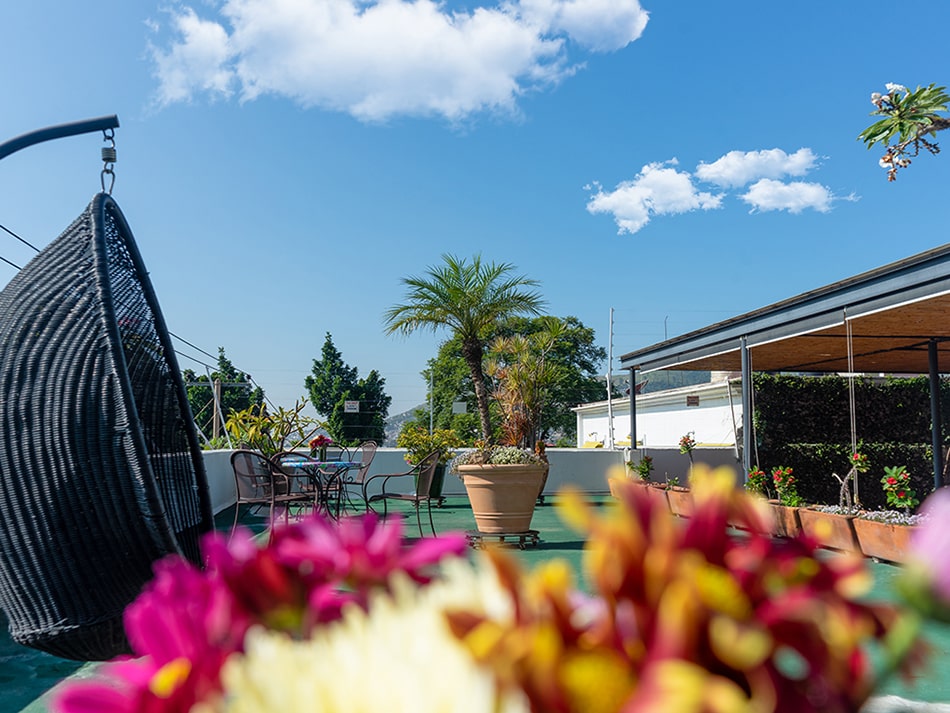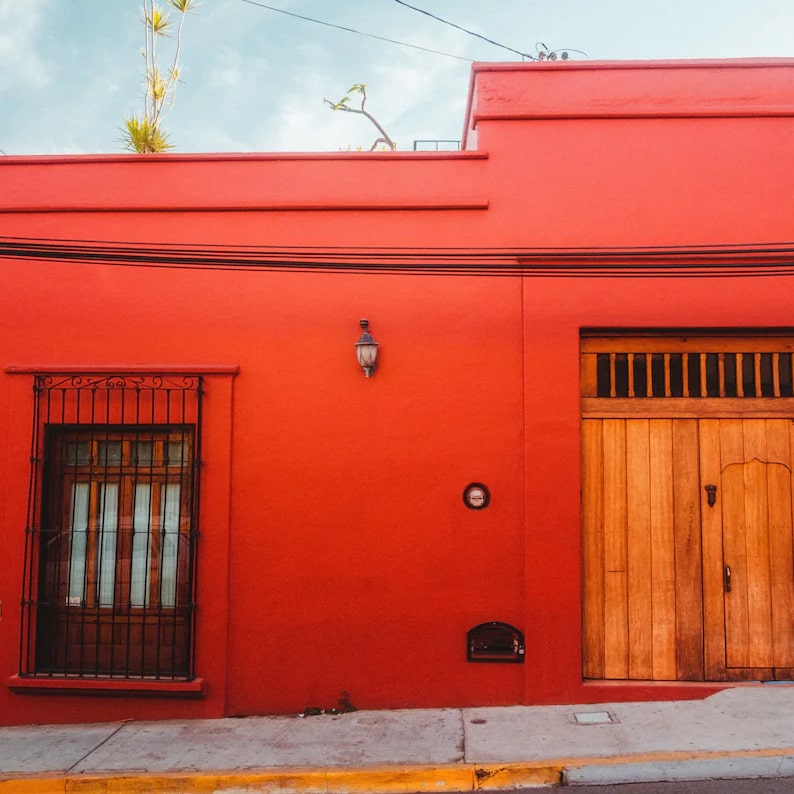 Location of
Casa de Los Milagros